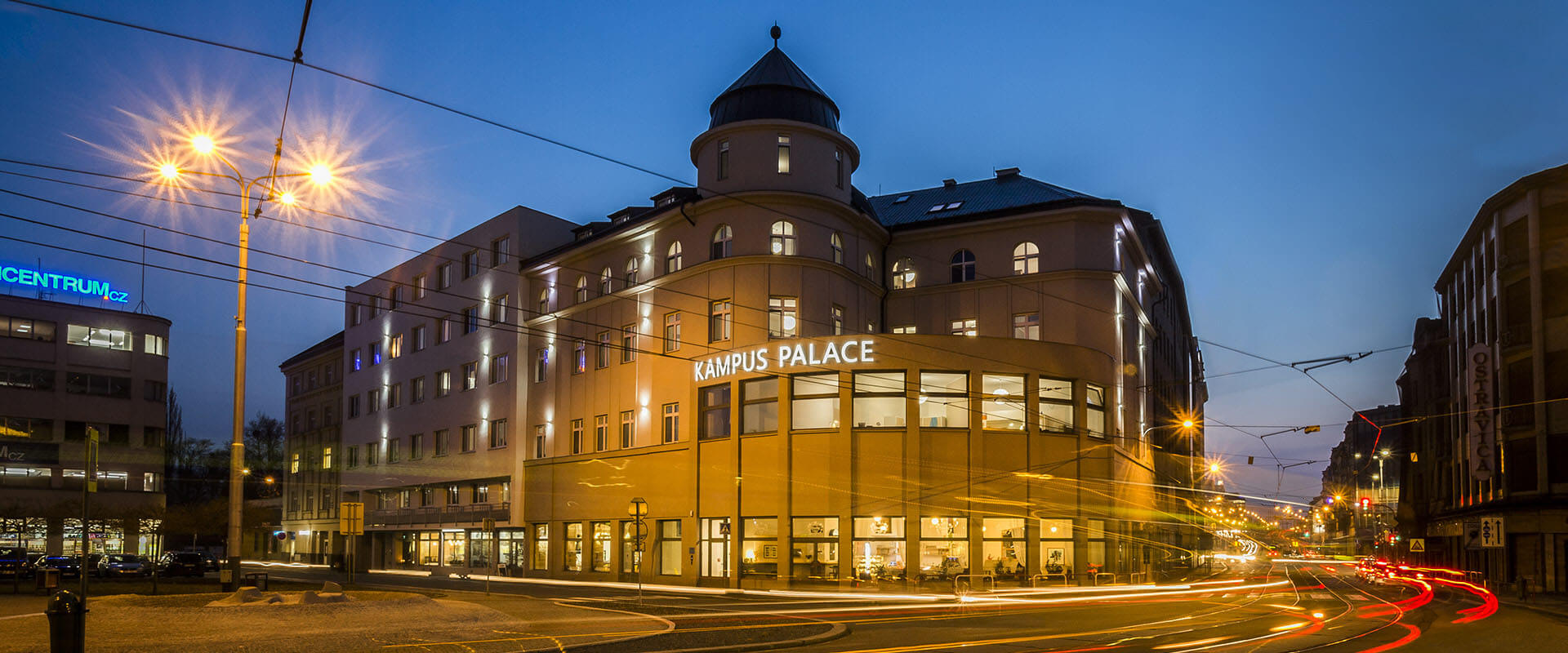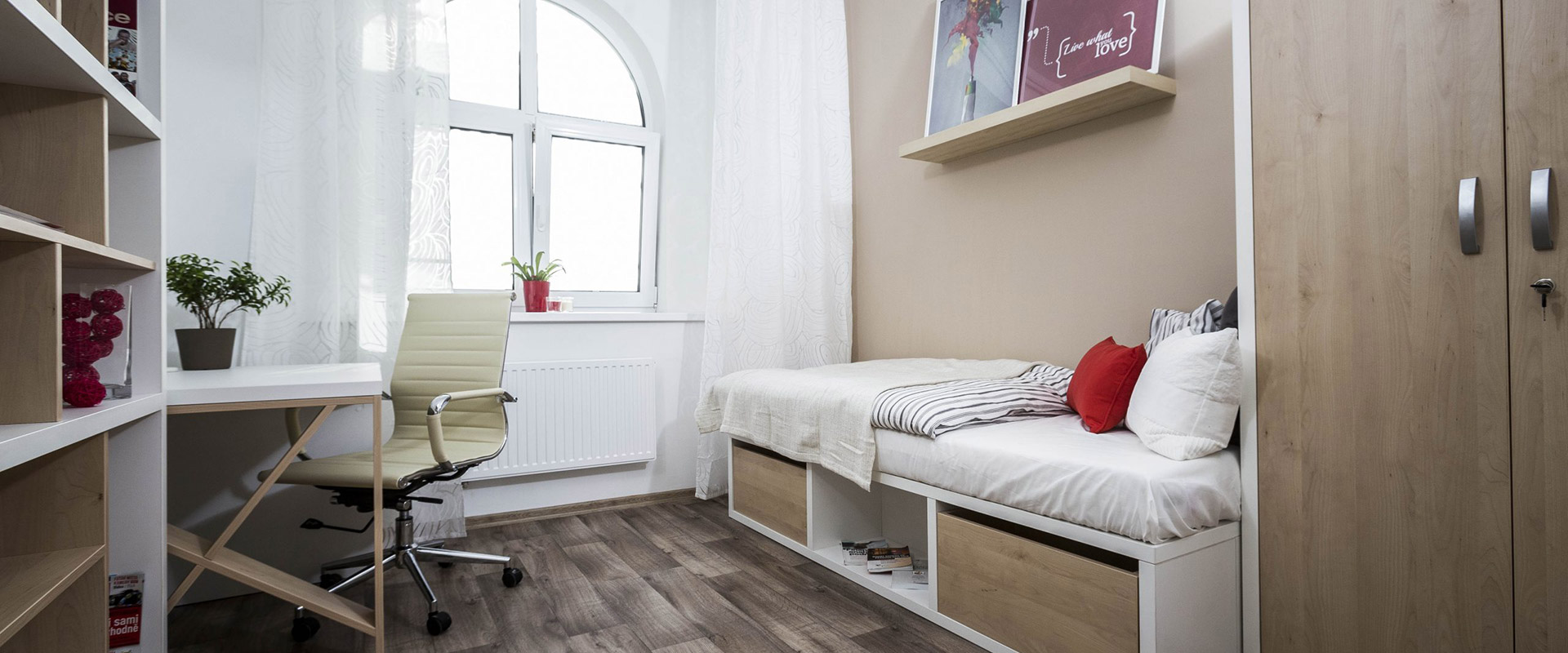 Students
Campus for students who are looking for pleasant atmosphere.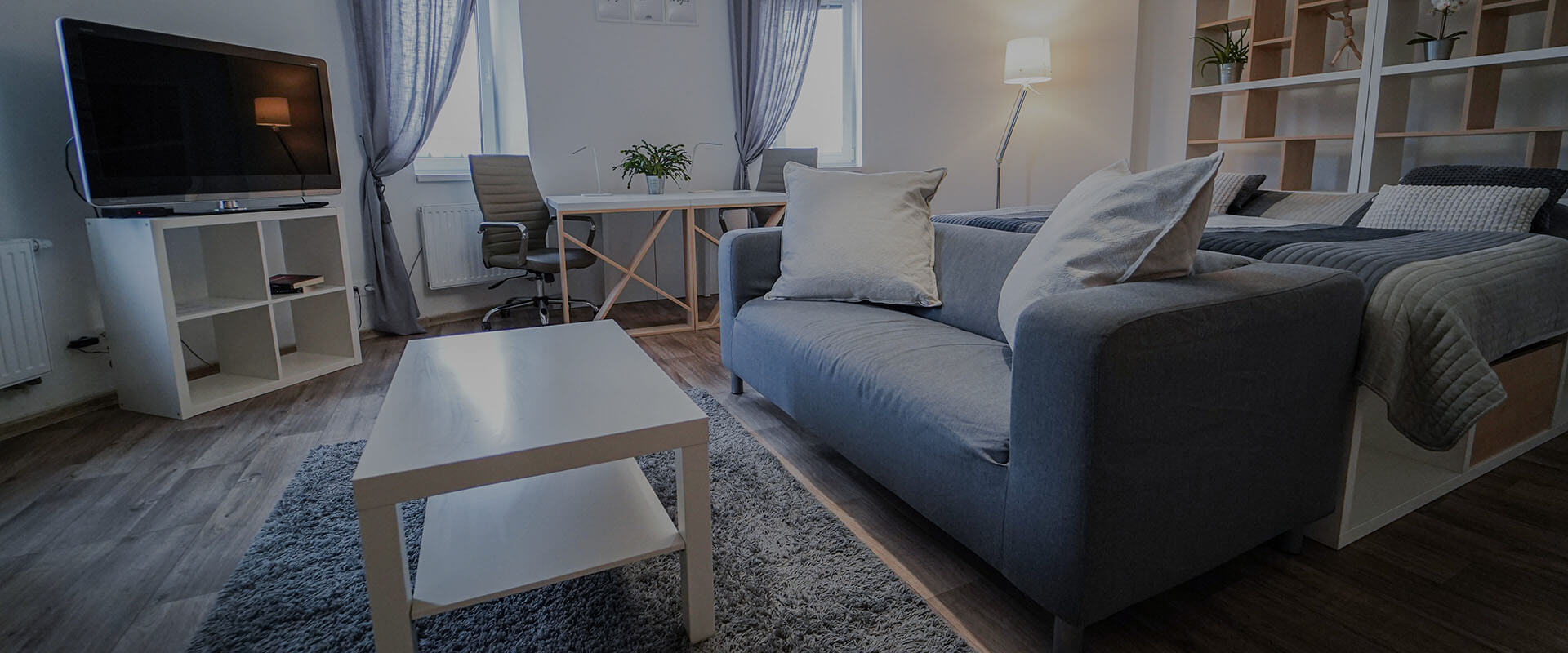 Reservation
Cozy apartments in the city center for good price.
Live where it lives
Kampus Palace is a building with more than a hundred-year-long history, which makes it so unique. The original Hotel Palace was designed in 1913 by Wunibal Beininger and it served its purpose on the Smetana Square until the Velvet Revolution. In the 1930s, it underwent major extension to impressive 160 rooms and during the hotel's most glamorous period, you could have visited the famous café or cake shop. Since the 1990s, Palace was empty, and the highly valued complex was threatened to by demolition. Everything changed in 2016, when the life was restored to the building with the Kampus Palace project. The author of this concept is the respected studio, Atelier 38.
Stay in the center of everything happening
The complex is divided into two parts. One offers mainly rooms of the suite type, which are suitable primarily for families and larger groups of friends travelling together. Oppositely, the other part is suitable for couples and small groups and it offers accommodation in individual rooms. The rooms face north-east and offer beautiful view of the majestic building of Antonín Dvořák Theater, some rooms also have balconies. Other rooms face south-west with the view to the yard, where cultural and social events are organized.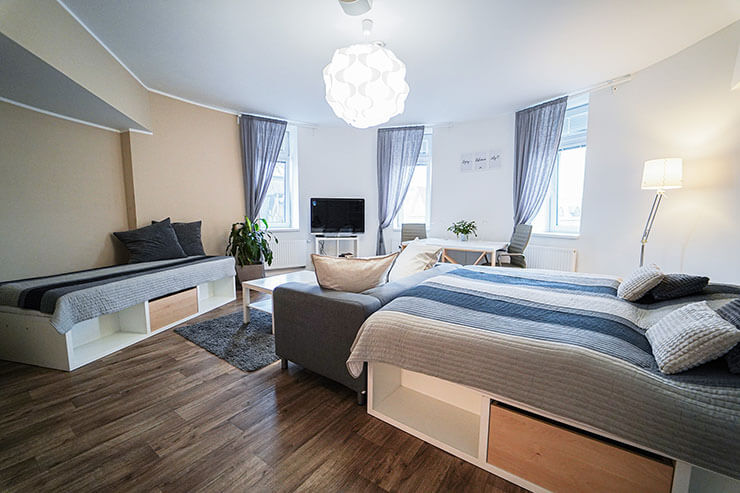 Hotel room DELUXE in the tower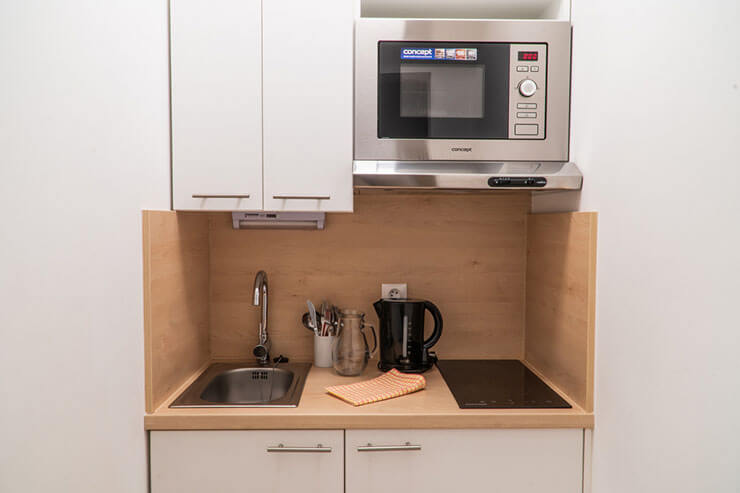 The kitchen in every apartments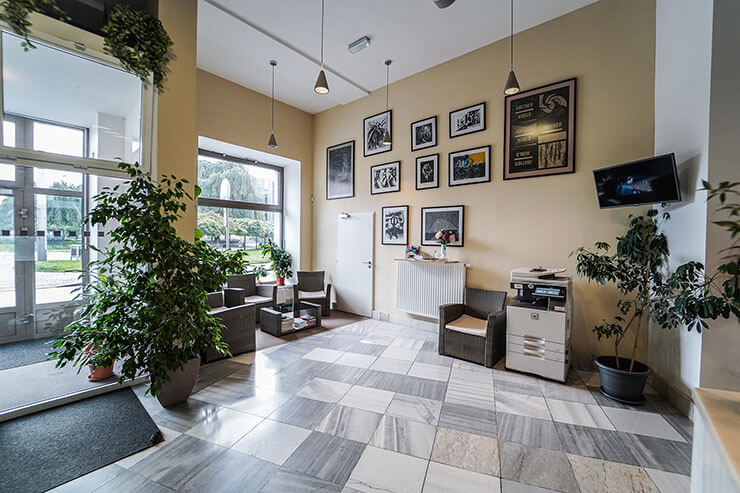 Front desk 24/7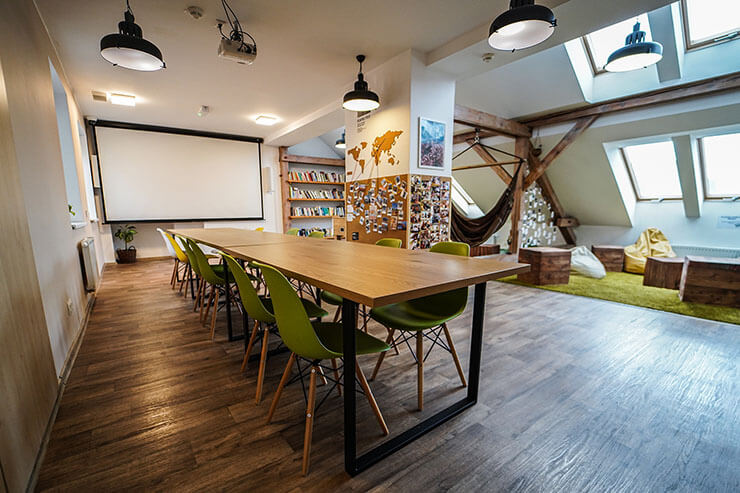 Common room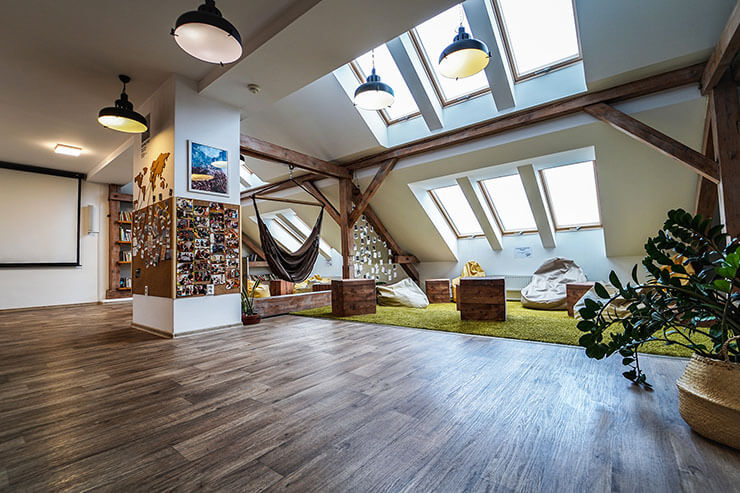 Reeding room in common room

Super accommodation
The hotel was good, in a great location next to the tram, you can get from there all over Ostrava. Around the corner from the shopping center, so you do not miss anything. Nice reception, accommodation was clean, towels, soaps and even a mosquito repellent! 🙂

Everything you need
Very good reconstructed area of ​​student dormitories, where you will find everything you need. I especially appreciated the possibility of late check-in (reception 24/7).

Value for money ideal
Value for money ideal, excellent location near the center, parking, cafes available in the immediate vicinity. Snack shop at the reception. Really great for that price.
Hello, Kampusak! That is how we will call you. But, the sooner we know your name, the better. We want to know how you are, what your hobbies are, or where you study. So, stop by the front desk anytime. We are building strong environment School ...