Kampus Palace is a building with more than a hundred-year-long history, which makes it so unique. The original Hotel Palace was designed in 1913 by Wunibal Beininger and it served its purpose on the Smetana Square until the Velvet Revolution. In the 1930s, it underwent major extension to impressive 160 rooms and during the hotel's most glamorous period, you could have visited the famous café or cake shop. Since the 1990s, Palace was empty, and the highly valued complex was threatened to by demolition. Everything changed in 2016, when the life was restored to the building with the Kampus Palace project. The author of this concept is the respected studio, Atelier 38.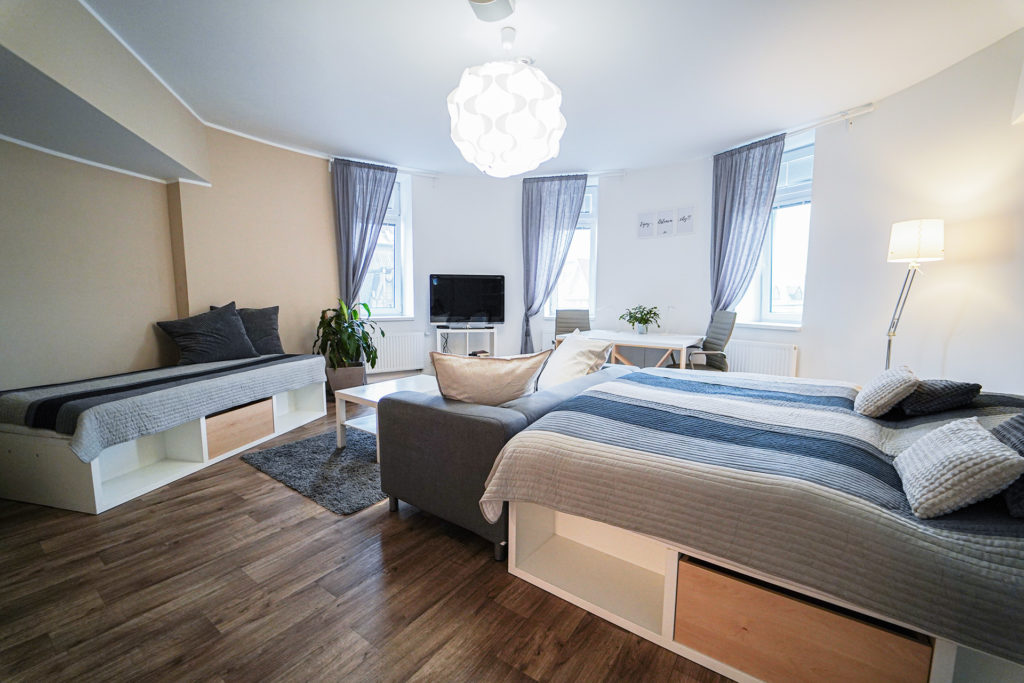 Room
The complex is divided into two parts. One offers mainly rooms of the suite type, which are suitable primarily for families and larger groups of friends travelling together. Oppositely, the other part is suitable for couples and small groups and it offers accommodation in individual rooms. The rooms face north-east and offer beautiful view of the majestic building of Antonín Dvořák Theater, some rooms also have balconies. Other rooms face south-west with the view to the yard, where cultural and social events are organized.
Services
In the center of the building, there is the front desk which is open all the time. Moreover, you can use a conference room, small gym, or laundry room. Last but not least, there are four very interesting food service establishments right in the building complex. In the cake shop Sladké časy, you can taste the true caramel cream puff, in Guest restaurant, you can try a multiple-course degustation dinner, in the healthy bistro Black Kale Bar, you can eat a healthy snack and in the Gaming Bar Realita, you can wash down your experiences with a well tapped beer.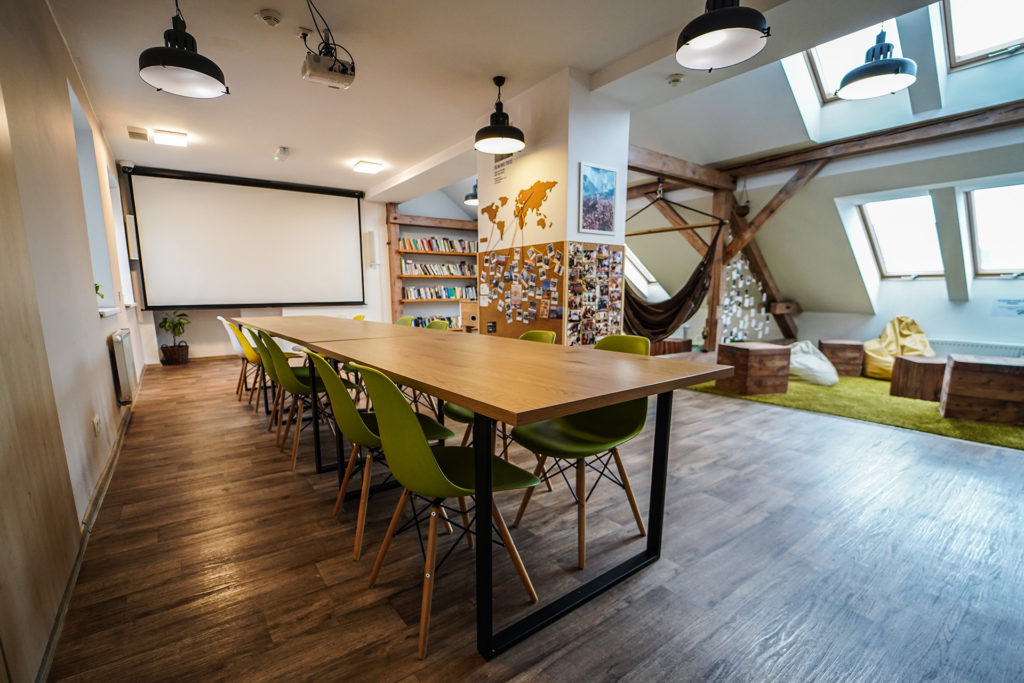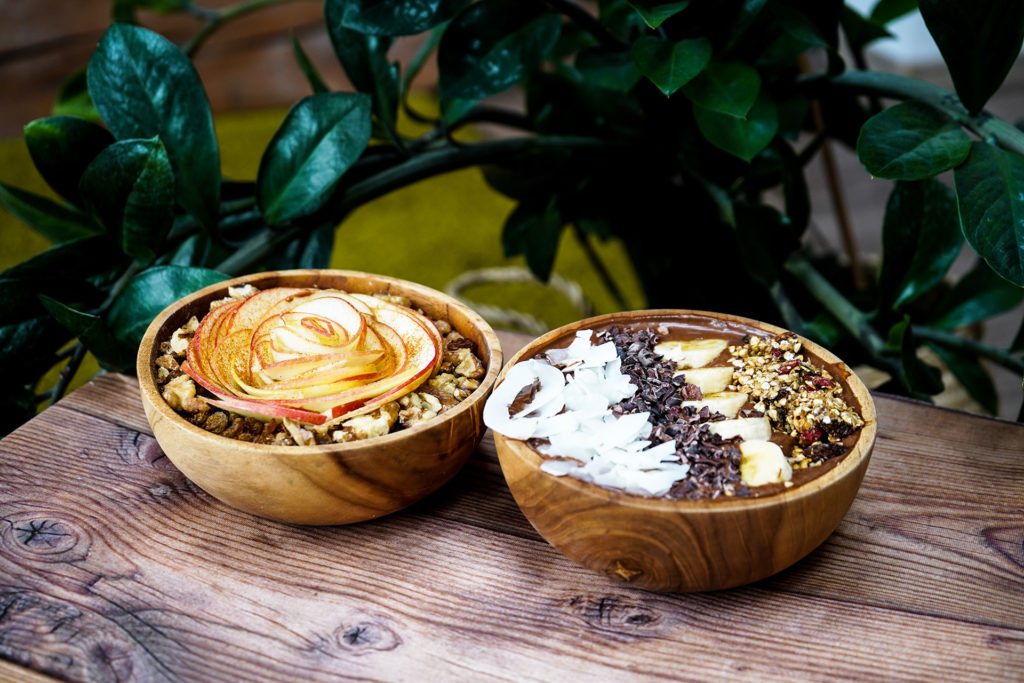 Hotel breakfast
Breakfast is not included in the price of your accommodation. However, you can start your day right in the Kampus Palace complex and choose your own breakfast from one of the restaurants in our building. If you prove to be a hotel guest, you will receive a 15% discount on the entire breakfast at each establishment (valid until 11:00 each day).
Choose from different room types
from
34 €
15 - 27m2
1-3 person
Bright and modern rooms where you will not miss anything. We offer single, double and triple rooms.
from
61 €
22 - 48m2
2-6 person
Bright rooms, which combines elegance, comfort and cosiness. We offer many combinations of rooms that share a shared kitchen.
from
46 €
46m2
1-3 person
Bright and spacious room in a "tower" of an atypical round shape. It combines elegance, comfort and cosiness. Suitable for more demanding travelers or business trips. Maximum c
We offer many combinations of rooms:
two single rooms
single and double room
single and triple room
two double rooms
double and triple room
two triple rooms
* In the triple room there is always a bunk bed.
Who are our apartments suitable for?
Family trip
The whole family in one apartment can feel like home. We carefully choose a room tailored to your needs. We are happy to help you create customized itineraries, so your trip to Ostrava can stay in your memory for a long time. We will negotiate discounted group tickets, guided tours, and recommend the best restaurants and cafes in advance. Write to us and book your family vacation in Ostrava.
Teambuilding
Take your colleagues or clients to an event they will not forget for a long time. We will free up the hotel premises, provide great food and drink or prepare a barbecue in the courtyard of the Campus. Put your worries of everyday life behind you, we will take care of everything else. Contact us by email for more information.
Barbecue school, cooking school
Do you want to learn new skills during your stay in Ostrava or just prepare fun for your colleagues or friends? All of that in the open air and accompanied by excellent food? Our barbecue and cooking school has a lot to offer. All you have to do is decide which variant suits you and book your appointment. We will prepare the course for you. We will fine-tune our ideas via email.
Bachelor Party
In the past years, clients were incredibly happy to look for us as an unforgettable place for their farewell to freedom. Kampus Palace is located in the city centre, so it brings a wide range of activities that will really please the future bride or groom. You will find a sufficiently large apartment on campus and we will select a tailor-made program together with you. Let us know about you.